Tutorial
Top 5 Ways to Fix Google Maps Keeps Rerouting on Android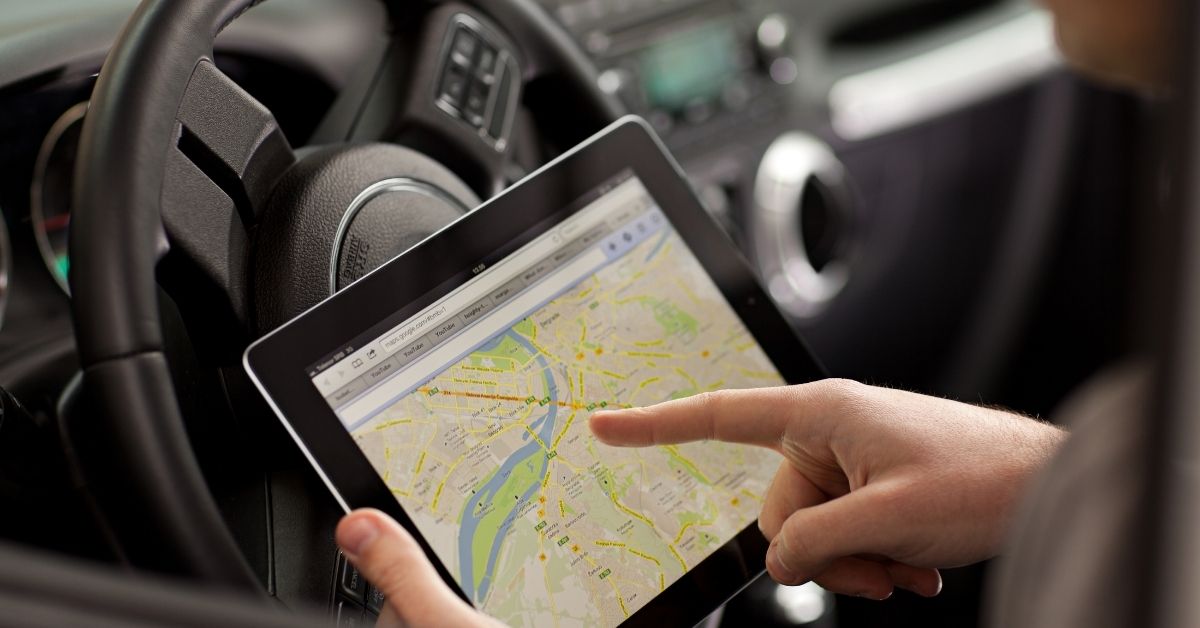 If you use Google Posts for navigation, you may have come across instances where the app keeps changing the route without cause or input. Mostly, such issues only occur when Google Maps fails to calculate your location with accuracy. However, there could be other factors at play. In any case, there are several ways to prevent Google Maps from rerouting you incorrectly on your Android and iPhone. In this post, we'll talk about all of them and more. So, let's start.
1. Switch to Offline Maps
Google Maps lets you download maps so that when using it in offline mode, there won't be any disruptions from real-time traffic information. However, because this data isn't relevant to finding alternate routes while navigating, Google Maps will only show one route.
To navigate using Google Maps offline, follow these steps.
1. In the Google Maps app, type in the name of your city in the search bar at the top. Once done, swipe upwards on the card that appears.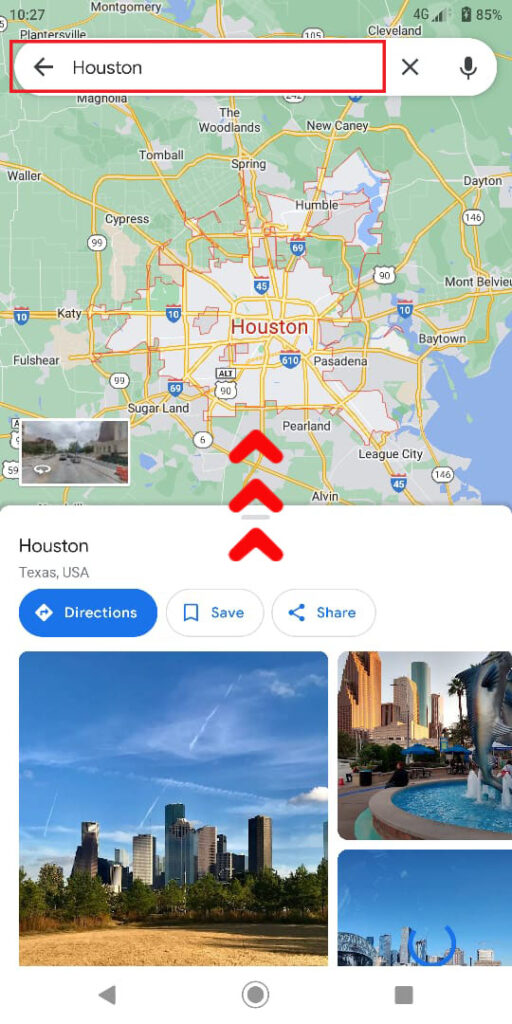 2. Tap the three-dot menu icon in the top right corner of your screen and click Download offline map. Wait for it to download, then touch Download to confirm.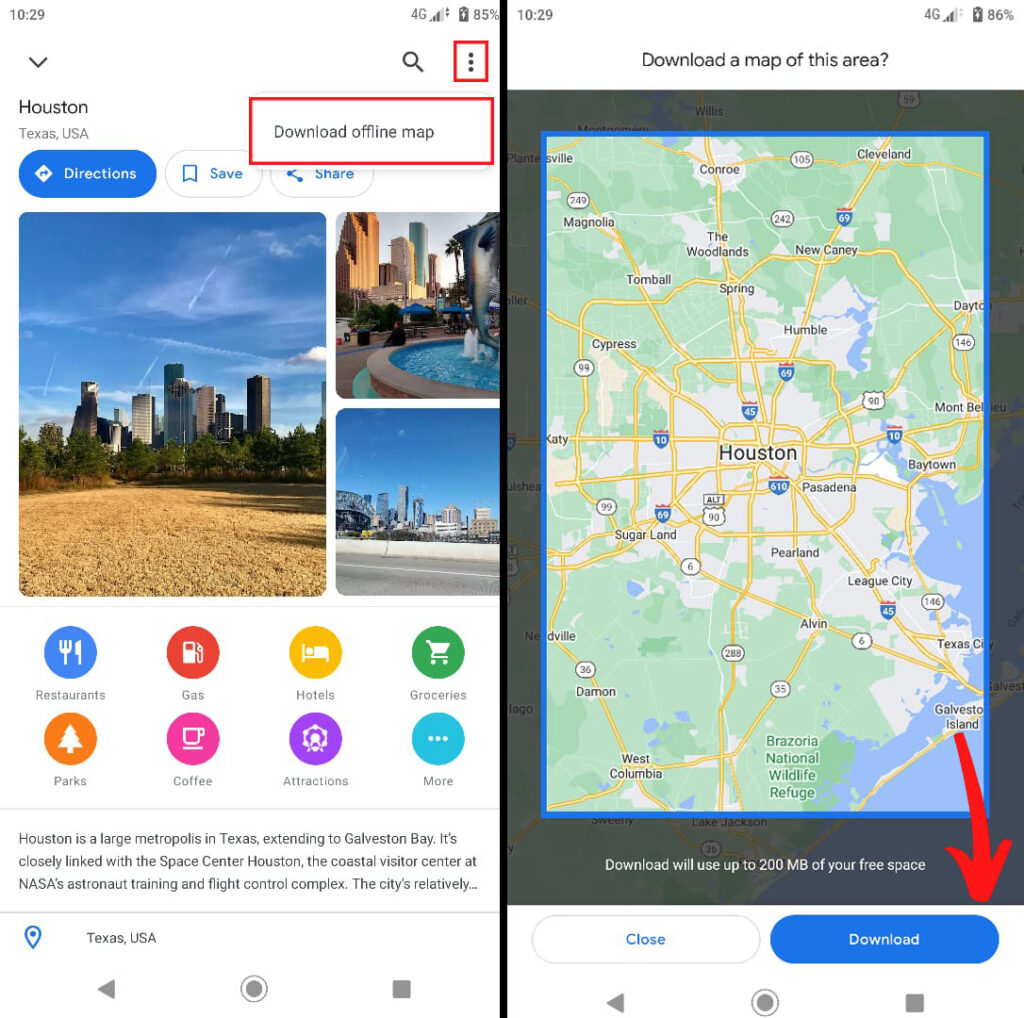 3. Once downloaded, you can search for any place within the city and navigate offline.
In addition, if you do not want to rely on an offline map for navigation, it is recommended that you turn off your internet connection once the app starts navigating. This will prevent the app from receiving traffic updates and finding alternative routes.
2. Recalibrate Compass
Google Maps uses the magnetometer sensor on your phone to know which way you are going. If this sensor is wrong, Google Maps might reroute you once in a while. To fix it, follow these directions to calibrate your compass again
1.You need to go to the Google Maps app on your phone and tap on the blue dot in the center.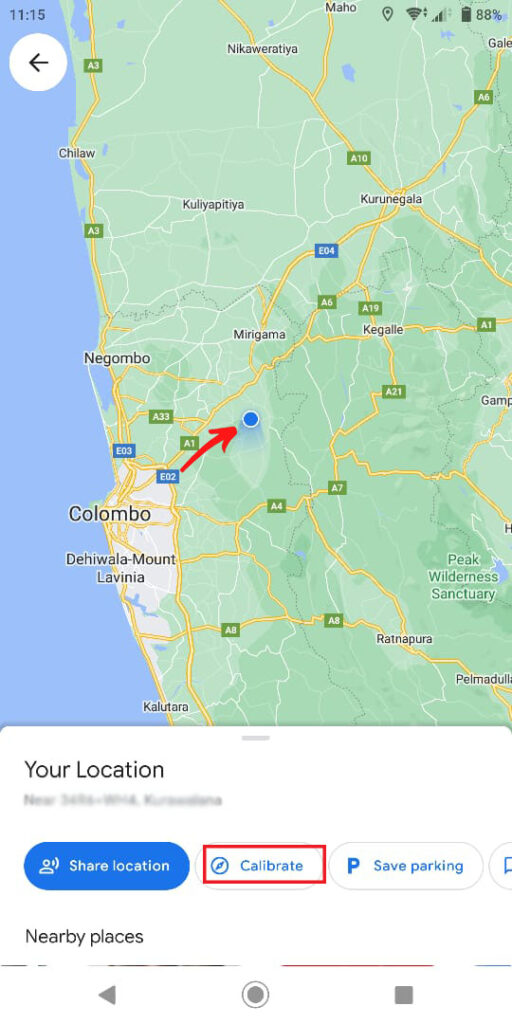 2. Tap the Calibrate button and follow the on-screen instructions to draw a figure 8 with your phone in your hand. In our case its already in high.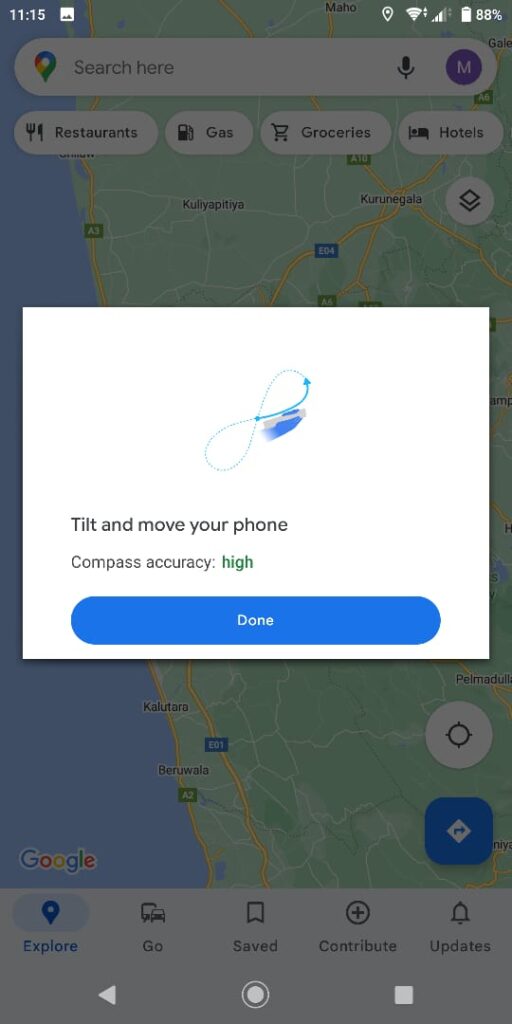 You may need to repeat this gesture a few times for the compass' accuracy to improve. Once that is done, check to see if Google Maps has stopped routing you incorrectly.
3.Enable Google Location Accuracy
Enabling Google Location Accuracy gives you the ability to locate yourself accurately using GPS, Wi-Fi networks and cellular towers near you. You will experience less frequent instances of being routed somewhere else when this feature is enabled since it provides more accurate location data than what your current settings are providing.
To enable the accuracy of Google's location services on your Android phone, follow these steps.
1. Open the Settings app on your phone and navigate to Location.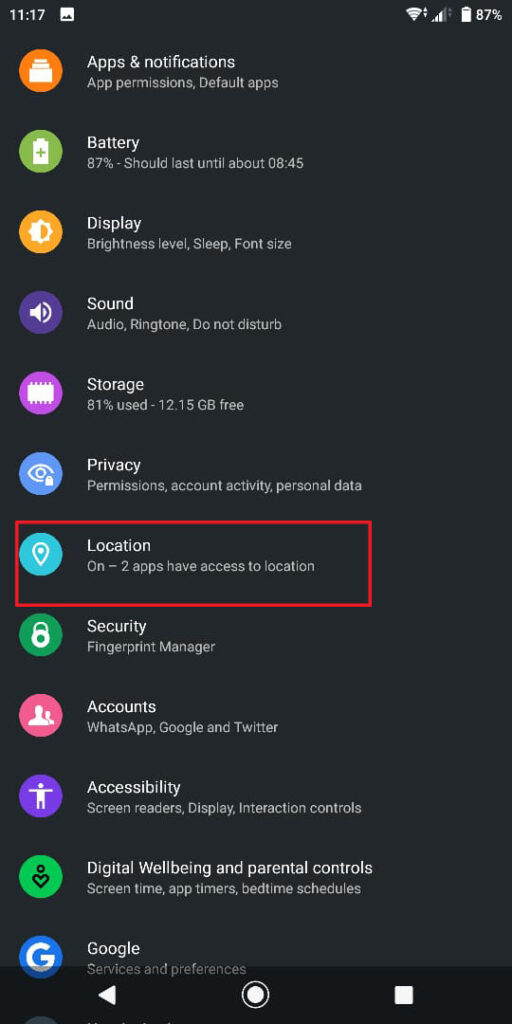 2. Go to Location Services and tap on Google Location Accuracy.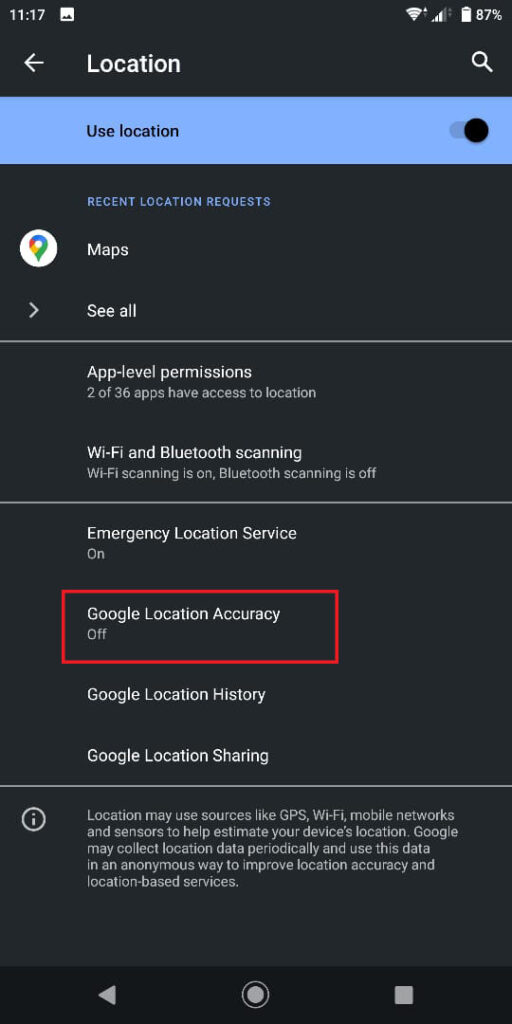 3. Finally, check the box next to Improve Location Accuracy.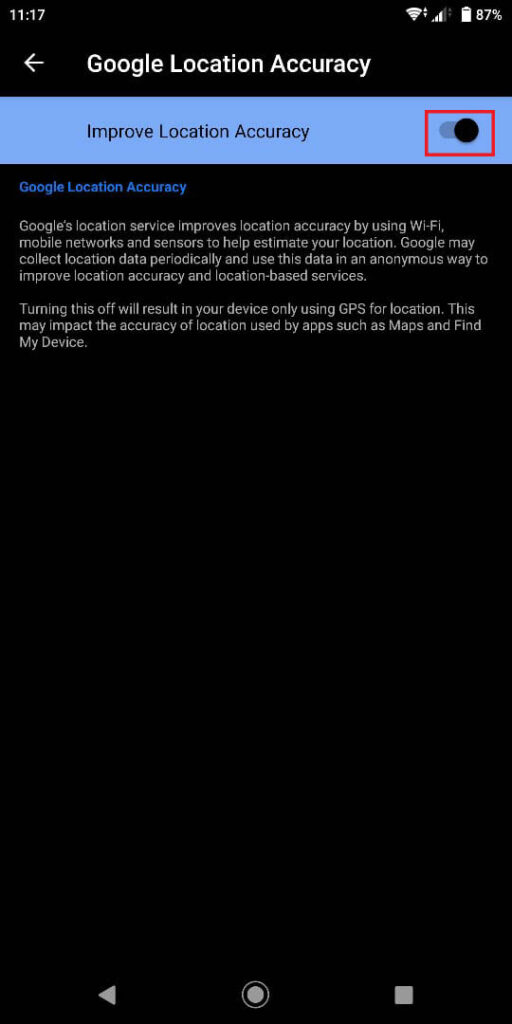 4. Clear Google Maps Cache
Like other Android apps, Google Maps saves temporary files (also known as cache data) in order to improve its performance. If this data becomes inaccessible or corrupted for some reason, it will cause Google Maps to malfunction. If this happens, you need to clear out the google maps app of its cache data and restart it so it will function again.
1.Long press on the icon of the Google Maps application and open its app info button.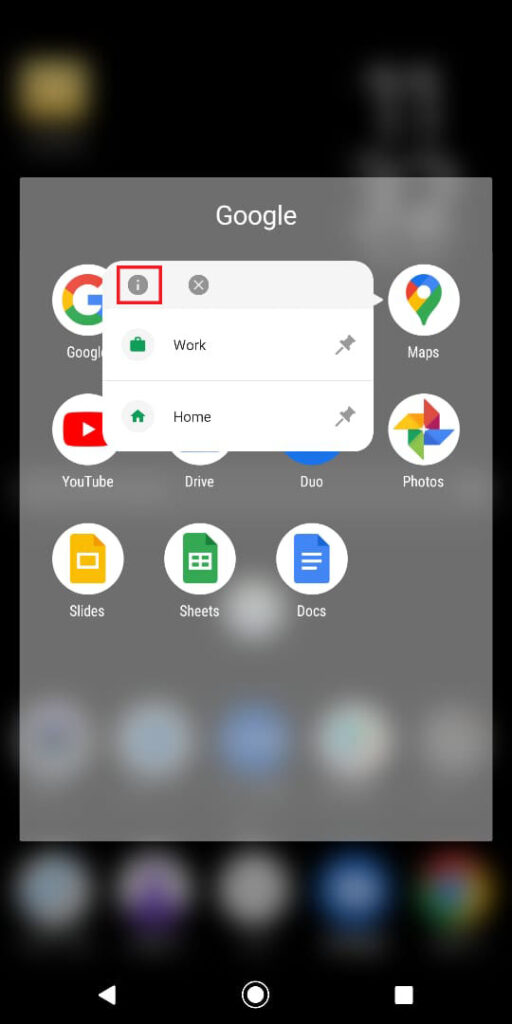 2. Go to Storage and tap on the Clear Cache option in the bottom right-hand corner.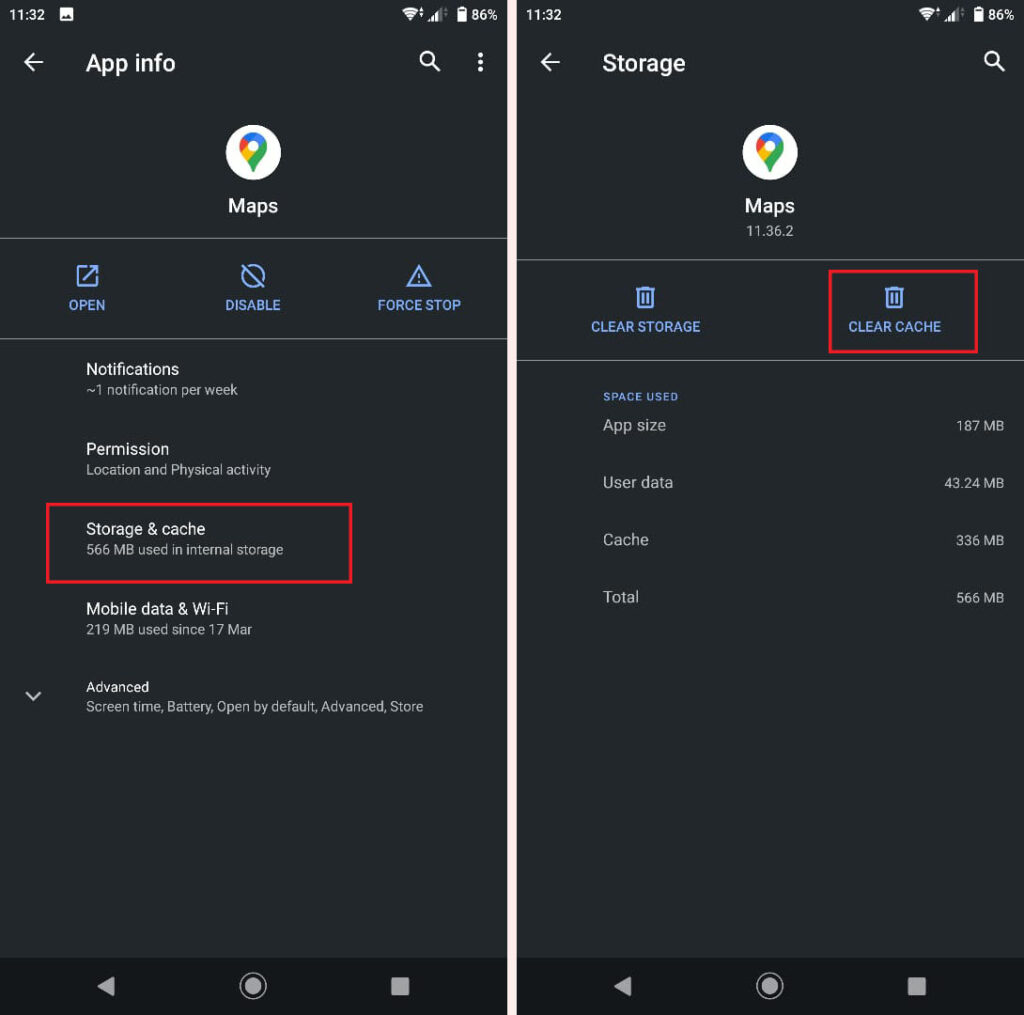 5. Other Things to Try
If none of the previous solutions work, here are a few tips to avoiding frequent rerouting in Google Maps.
As Google Maps relies on the internet to track your location, issues with your phone's internet connection can also affect app performance. Thus, it's recommended that you use the fastest internet connection available.
Furthermore, enabling a battery or data saver will also restrict Google Maps from operating at its fullest potential. It is best to turn them off before using it for navigation purposes.
Aside from that, you should make sure to use an updated version of the app in order to avoid running into any known bugs or glitches.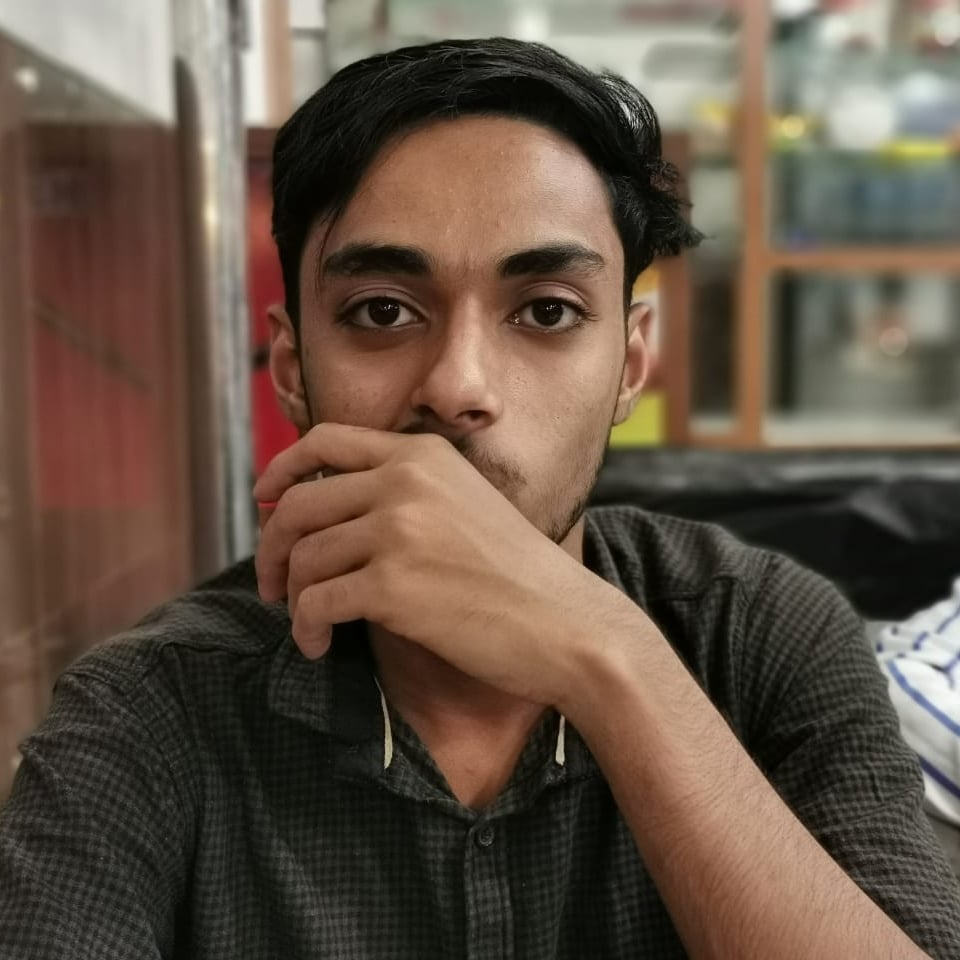 Rishad is a software engineer with a passion for web development. He has been working as a freelancer for the past 3 years, helping businesses and individuals create professional and functional websites. He is an undergraduate student of BSC in Software Engineering (Kingston UK). Rishad's expertise lies in JavaScript/PHP/Wordpress/React/Django/Python, and he is constantly learning and updating his skills to stay on top of the latest trends and best practices in web development.